Blog > Why is luxury vinyl flooring so popular?
Why is luxury vinyl flooring so popular?
Monday, April 5, 2021 11:10 AM

---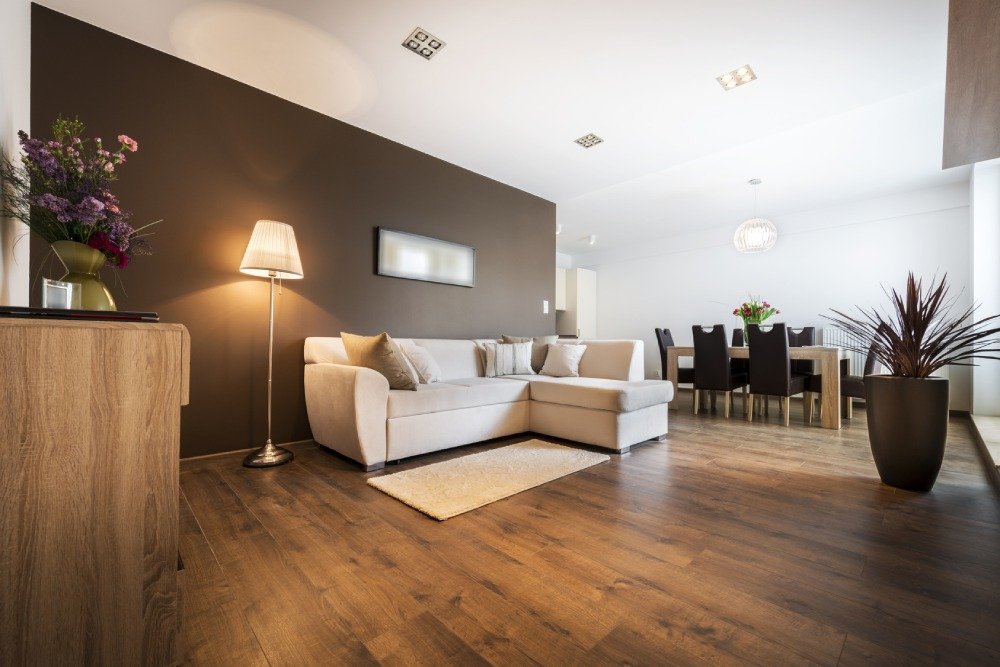 Luxury vinyl flooring (LVF) checks all the boxes and has everything you'd ever want in a floor. It is an affordable alternative to wood, stone, and tile with such a stylish, sophisticated and realistic look sometimes; even the flooring experts can tell it from the real thing. It's also 100% waterproof, durable, low maintenance, and easy to install.

Even the high-end homes want it.

While the waterproof capabilities make it ideal for kitchens, baths, and other wet rooms, we see it in every room in many kinds of homes. This is a multi-layered product, and one of those is the design layer where images are taken with high definition photography. They're clear, accurate, and vibrant with colors and patterns that pop and knots, grain, swirls, and veining variations in full display. The flooring is micro-beveled and embossed for depth, dimension, and textured appearances, such as wire-brushed, hand scraped, weathered, and distressed. It follows all current industry trends.

LVF can be cut in various forms, so if you want the look of hardwood, go for vinyl plank flooring, where the vinyl is cut into strips and mounted on boards to mimic wood planks. For stone or tile echos, there are square, groutable forms called LVT flooring.

The wear layer

At the very top is a clear, strong melamine coating that protects the floor from scratches and scuffs. It also helps with waterproofing because it keeps spills at the top waiting to be wiped off. While all vinyl is durable, true LVF is at least 8-mm thick but as high as 10-mm or 12-mm for an authentic hardwood feeling. Wear layers should measure in thickness at 20-mils.

LVF only needs daily sweeping and weekly mopping with a manufacturer-approved cleaner. The installation technique can be a quick, uncomplicated floating floor where pieces mat together to click and then hover over the subfloor without nails or glue.

If you haven't yet been introduced to luxury vinyl flooring, come into the Apollo Flooring Center in Tucson, AZ. We'll show you samples and explain why everyone is clamoring for it, plus you'll also get a free estimate. We service Tucson, Oro Valley, Green Valley, Marana, and Saddlebrooke.